The Social Change Ecosystem Map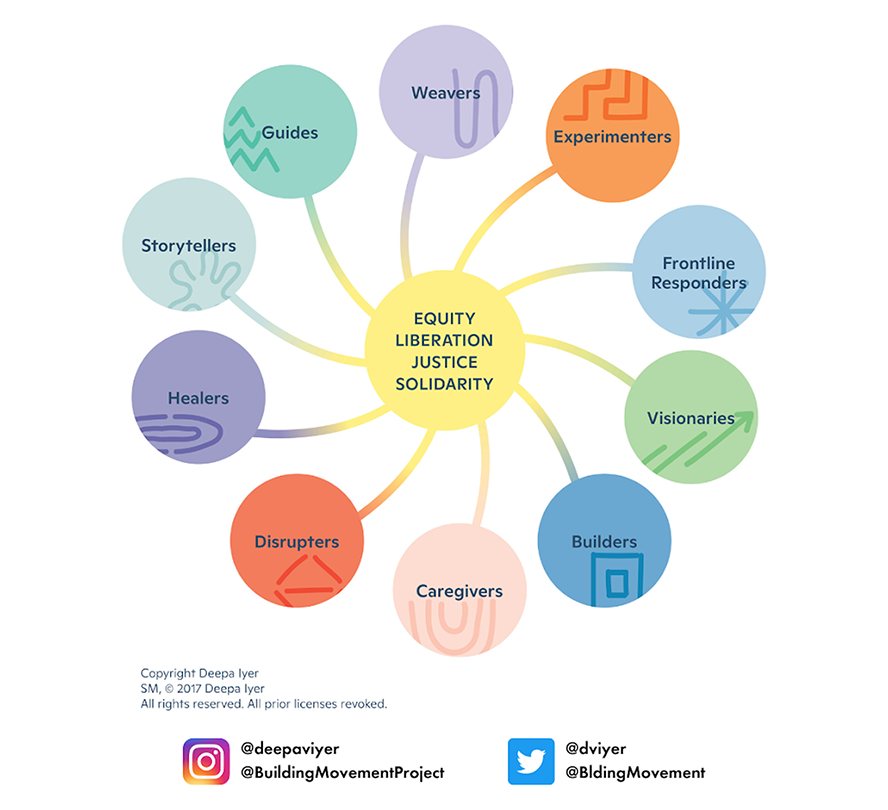 Identify Your Values
Look at the Social Change Ecosystem Map above. It has three parts: values, roles, and connections. Let's explore each of these in detail, and start with our values.
In the middle circle of the map, you will find a place to identify your core values which are the beliefs that mean a lot to you. Perhaps these are values that have been passed on to you by your family, or maybe these are beliefs that you learned about in different parts of your life. Values can help anchor us when we are confused or overwhelmed and they can set us right when we are off course. Examples of values include compassion, justice, peace, and equity.
Continue to the next page to review characteristics of the ten social change roles.